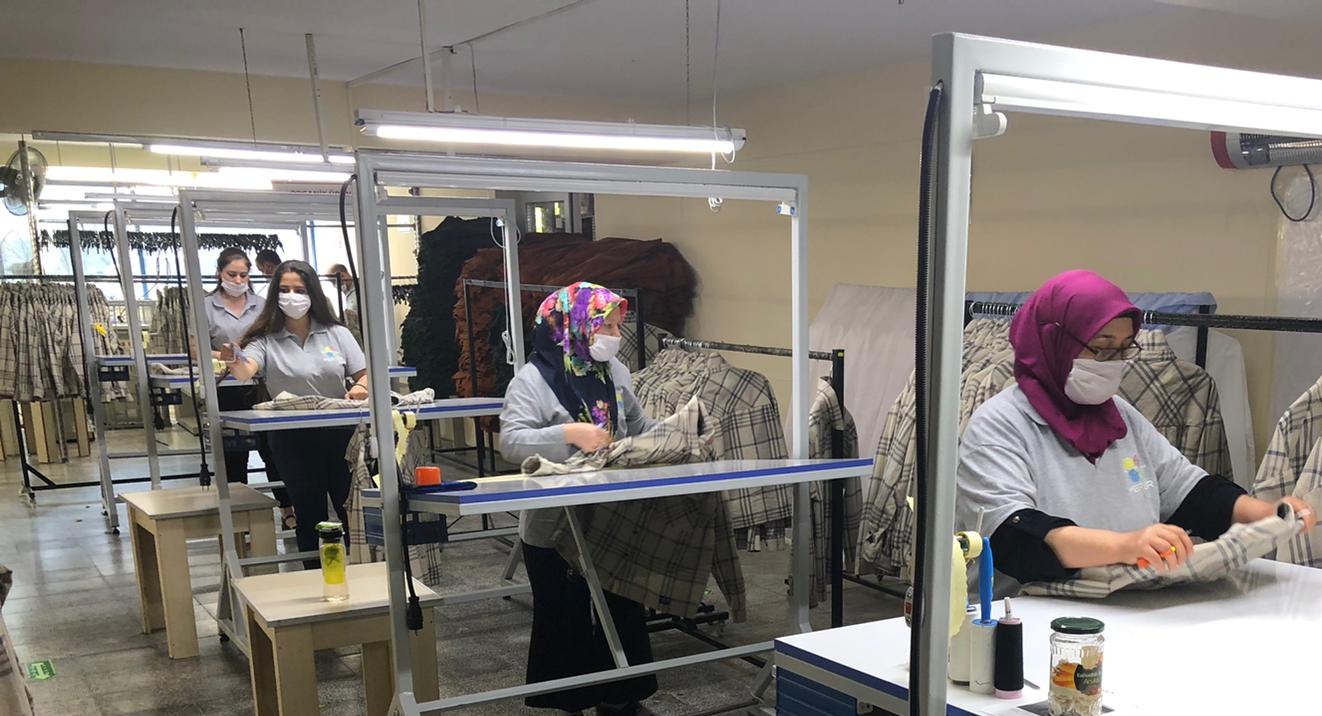 1) EMERGENCY PLAN
Training and Risk Analysis Completed
Two of our employees have completed first aid training. Also, risk analysis is made by occupational safety and health specialist. Everyone has informed about 14 rules of against spread of virus. Articles are put spesific areas of facility.
2) PREVENTING VIRUS SPREAD
Cleaning staff make assignments suc as disinfecting door handles, toilets, tables all the surfaces periodically.
It is mandatory to use face mask during working day.
There is a separate waste bin to dispose used mask. New masks are provided to staff by our facility.
To keep hands clean antibacterial disinfectant is provided and put specific areas.
Air conditioner is not allowed to use. Windows are held open during the day in order to clean inner air naturally.
Entrance doors are kept open every 3 hours to create air circulation.
The distance between sewing machines, quality control tables are arranged to social distances at least 1,5 meters.
3) CONDITIONS OF COMMON USE AREAS
Every personnel are measured body temperature with the contact-free-thermometer during the day regularly. If someone has higher body temperature is not allowed to entrance.
This implementation is valid for every person (guests, cargomen..etc.) coming to our facility.
Social distance must be followed in common use areas. If not, staff will be warned.
Every week control check has been made by doctor from occupational safety and health firm.