About Merger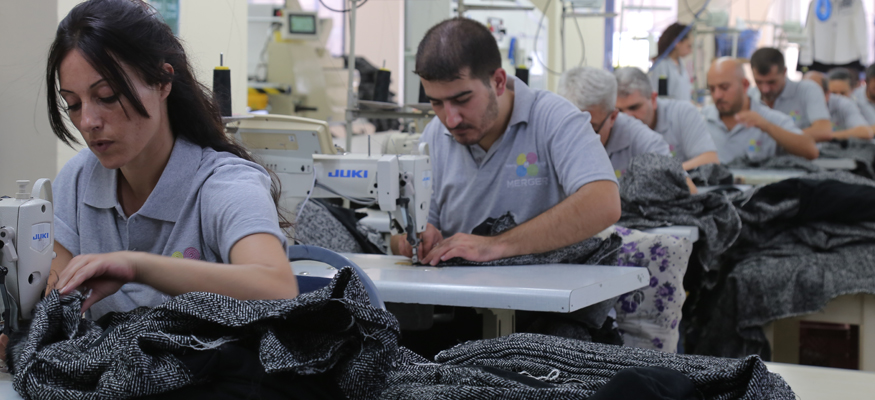 Merger was found in 2007 at a lovely city called "Izmir" which steps forward being the modern face of Turkey. The action started at a small office together with very few but young people and the subject was only but only the "shirts"...

The first years were a challange and the company carried all production activities settled at subcontractors. This setup was strategicly okey for those days as a start but the future project is to combine all facilities and units combined at common place.

It's a cliche but this way Merger would have the chance to fight with competitors, deliver faster and cheaper but most importantly having the key access of delivering higher quality goods.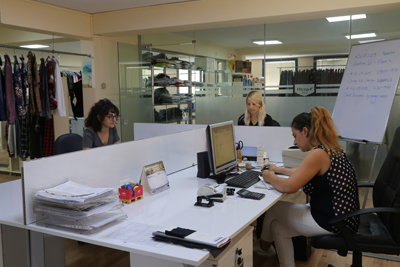 The steady cooperation with valid costumers lead us making decisive investments and build the dynamic production team. Now Merger has modelling, cutting, sewing, quality control and finishing departments based on the same building.

The production line is more convenient for shirts&blouses and machinery track and operators are set accordingly.

Yet another cliche ; specializing on spesific products but exceptional styling which are treated by trend processes would distinguish our lane from other suppliers.

"Fashion starts with fabric" and it's very important to present wide selection of options with unlimited origin. Merger offers hangers and swatches from local producers as well as most popular worldwide mills from Italy, Portugal, Germany, Austria and Spain. Yarn dyed, plain dyed, printed, indigo, mix compositions and fibers, all natural fibers, pfd are top can be listed. Of course it doesn't all finish with the fabric and the developments of all sorts of small details like trimming, sub-materials and labelling are held by our expert staff.

Everybody has a lot of white shirts in their wardrobe but Merger tries to keep it at minimum level. The variety of shirts which are presented at the "room" of "show" are; denims treated with fancy washings, allover printed with exceptional artworks, garment-over-deep dyed, indigo yarn dyed, vintage look checks, colorfull stripes, combination of jersey&woven. Giving the garment more value and developing applications of nice and unique print and embroderies are also most welcomed by us.

We have customers situated at whole Europe mainly Germany, The Netherlands, France, Denmark and Sweden. Merger's main philosophy is supporting the long term business and fair trade. We carry co-operation with many clients for over many years and during this period we also built trust, friendship and empathy apart from standard relations.

We believe every product is our refference and meeting expectations is the best route for succesfull company results and reaching mutual benefits. Merger has started "Organic Production" and having GOTS certificate as well as OCS and RCS. We beleive sustainable product making and fair business is extremely decisive. We are also audited by BSCI Amfori and Fairwear foundation.